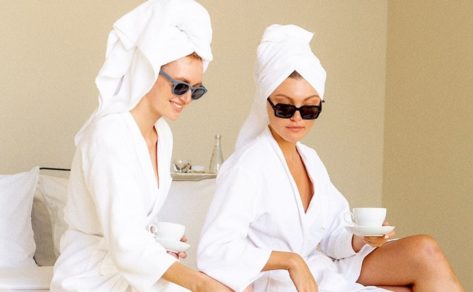 The perfect way to celebrate your best friend spcial day
The Beauty Spa Team welcomes you and your friend to celebrate an unforgettable day with us in an intimate and luxurious atmosphere of delightful pampering with a relaxing massage, a unique mask for radiant and fresh facial skin, champagne and other treats
‏"Secrets of the Cote d'Azur" Customized Massage for 50 min
‏Cure C Vitamin C mask for radiant skin
‏Entrace to the Hotel swimming pool for 2 hours - open from April-Novmber based on availabilty
‏Free use of all spa facilities - Dry & Wet Sauna
‏Free entrance to the GYM
‏Free cava & light refreshment
‏Varity of green tea
‏Free Valet Parking for 3 hours (based on availability )
‏Personal robe & slippers
‏The price is for one person
2 Louis Pasteur Tel Aviv -Jaffa
97237785633
E-mail : thejaffa@l-raphael.com
מוצרים נוספים
2 Louis Pasteur Tel Aviv -Jaffa
97237785633
E-mail : thejaffa@l-raphael.com
More details
For your partner, friends who are due to get married or to whoever you wish to say thank you, a voucher that includes a pampering couples experience at the Jaffa Luxury hotel.
For the perfect relaxation from the race of life, give your loved one a voucher of personal and pampering experience at The Jaffa Luxury hotel.
includes customized massage, glass of champagne, saunas and more
pamper your love one with L.RAPHAEL Beauty Spa "secrets of the Cote D'azur" facial
design individualy to each one skin care needs. Perfect treatment for visible results.